Dec 14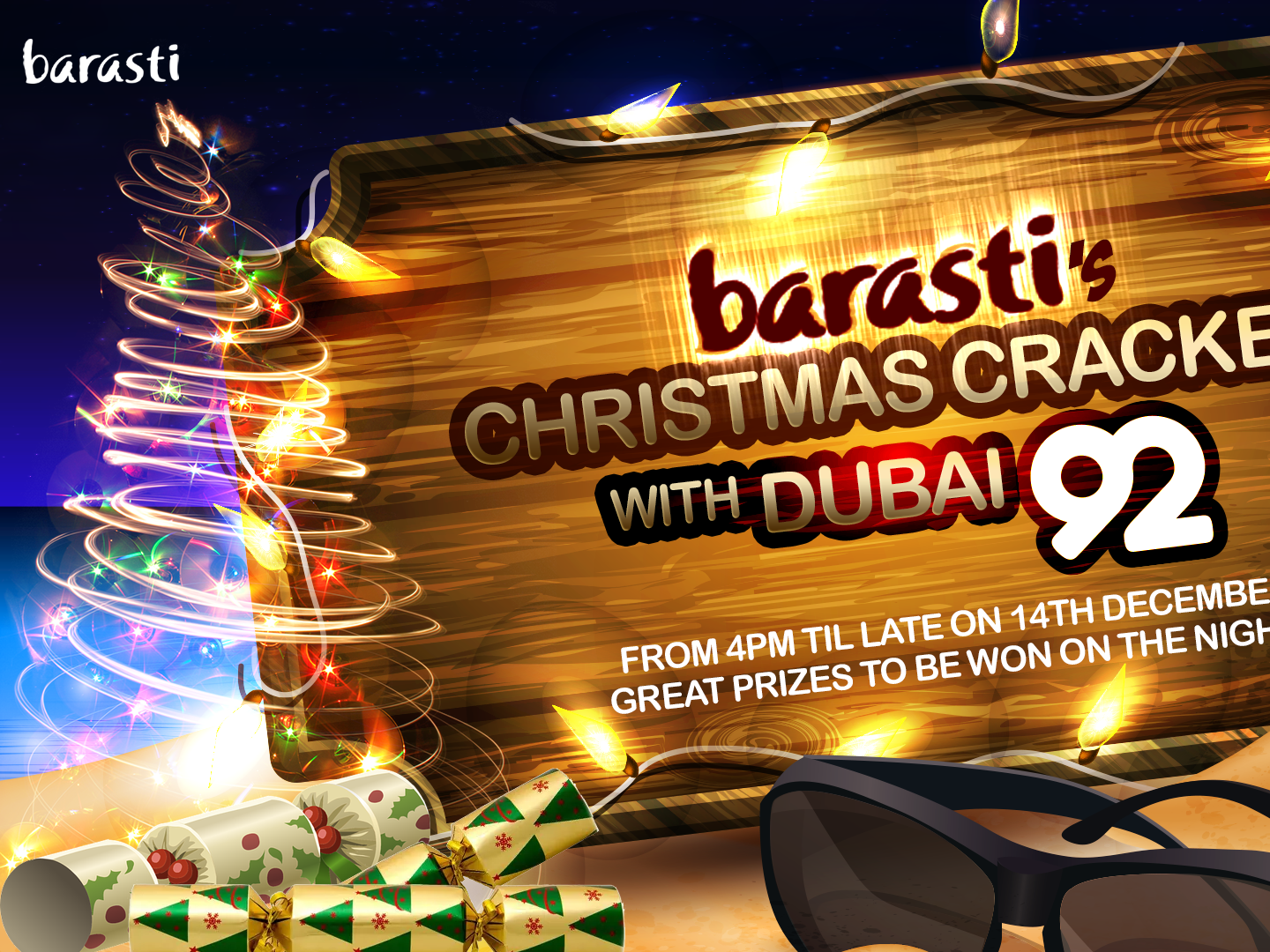 Barasti's Christmas Cracker
December 14, 2017
4:00 pm - 11:30 pm
Join Dubai 92 at Barasti's Christmas Cracker on December 14th!
Be there for Dubai's biggest cheers at 6pm with Stella Artois, and win loads of prizes throughout the night including some by just bringing your boss! Learn More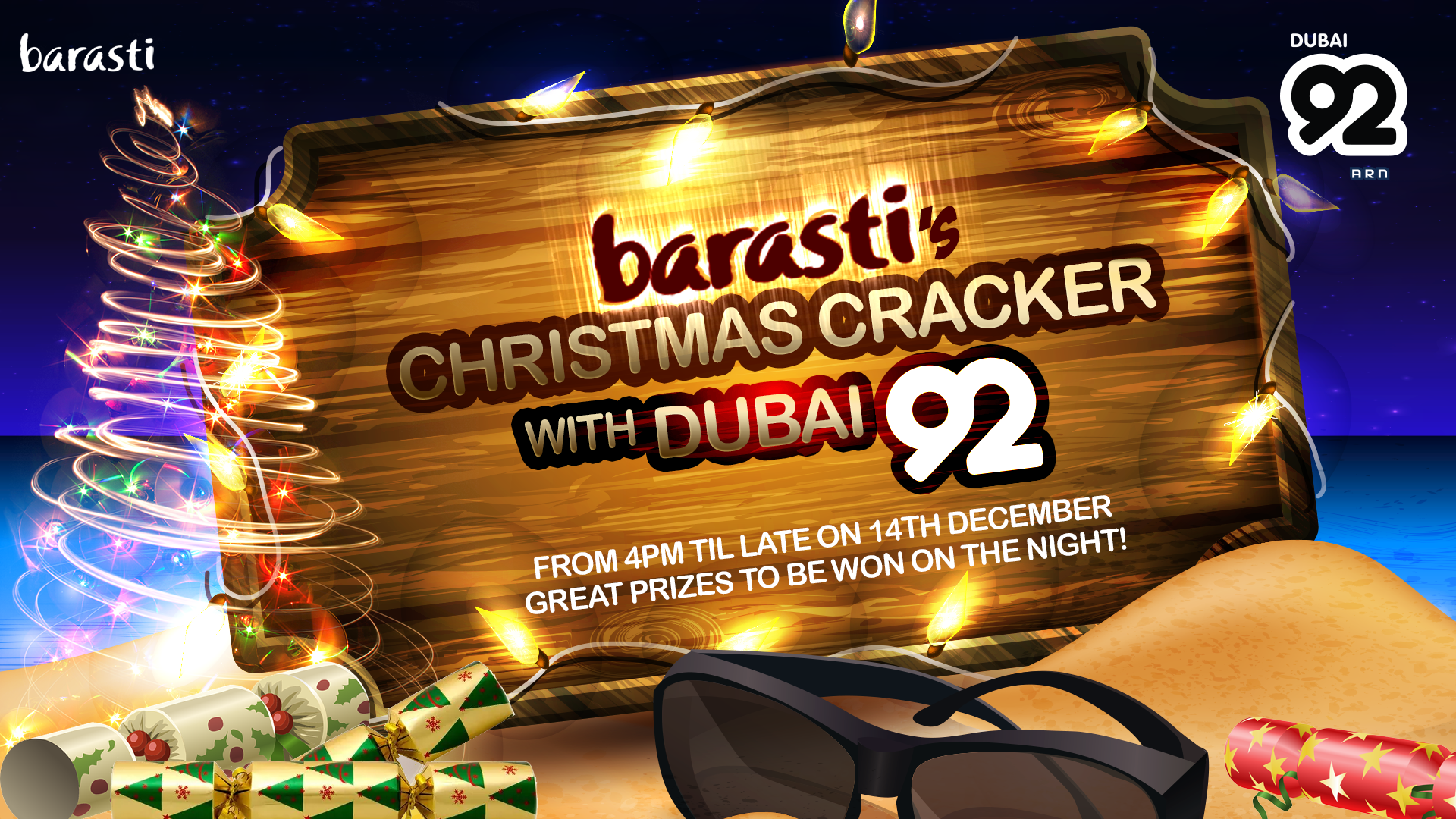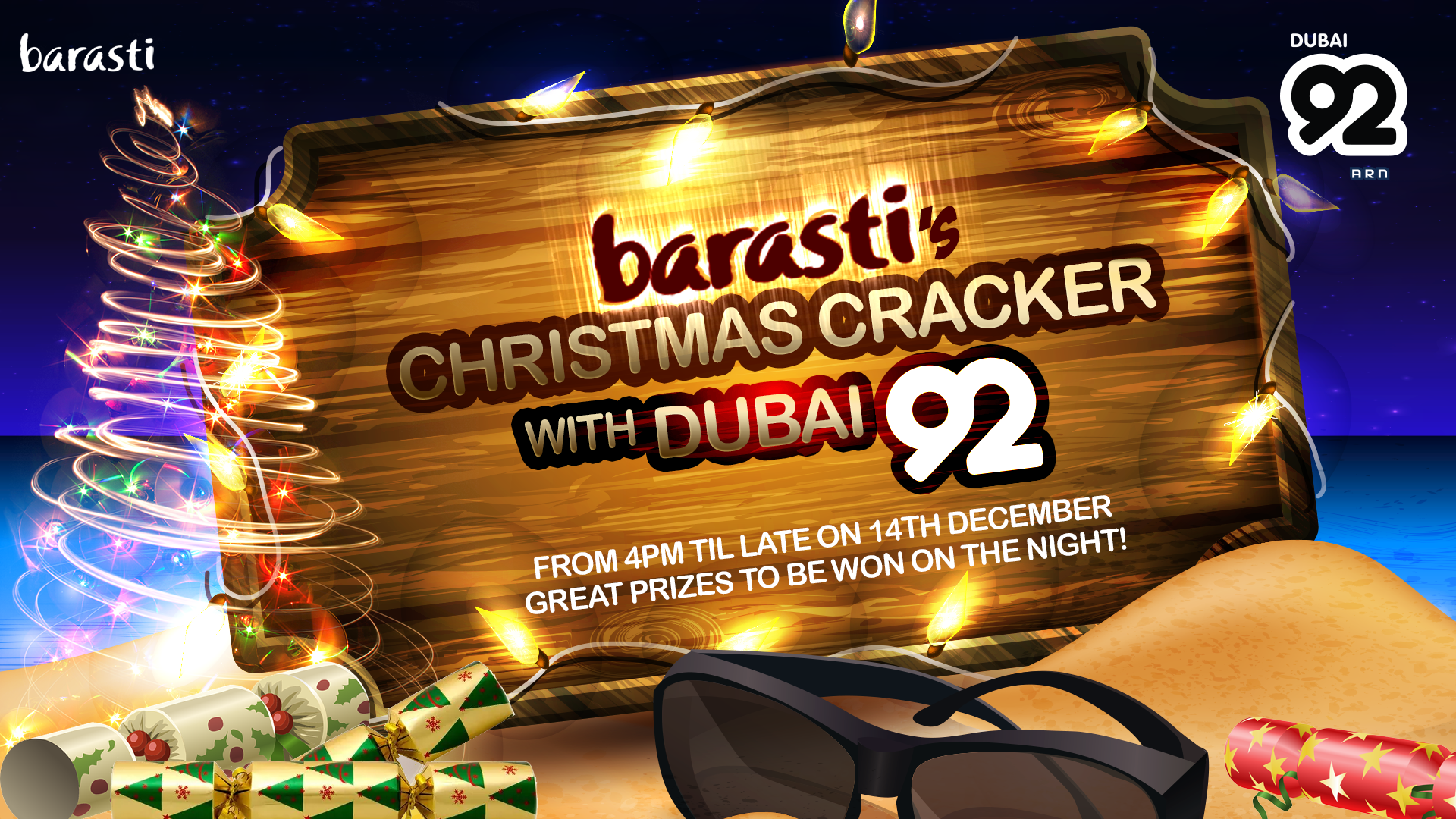 December 14, 2017
4:00 pm - 11:30 pm
Barasti's Christmas Cracker
Join Dubai 92 at Barasti's Christmas Cracker on December 14th!

Be there for Dubai's biggest cheers at 6pm with Stella Artois, and win loads of prizes throughout the night including some by just bringing your boss!

From 4PM till late | 21+ only
Dec 16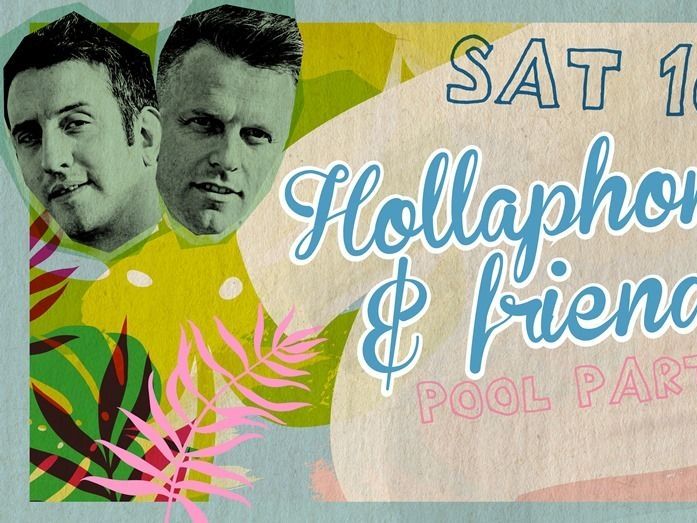 Hollaphonic & Friends Pool Party
December 16, 2017
10:00 am - 5:00 pm
Bringing you the best beach vibes this December, Barasti Beach presents Dubai's most-loved smash-hit local DJs to the Barasti decks. 'Hollaphonic & friends' will be joining us this Saturday with amazing food and drink for everyone to enjoy. Learn More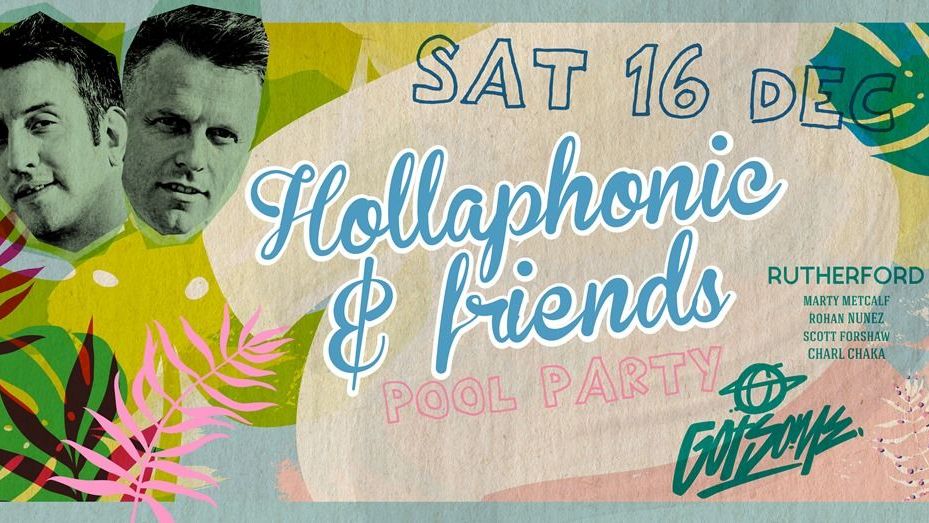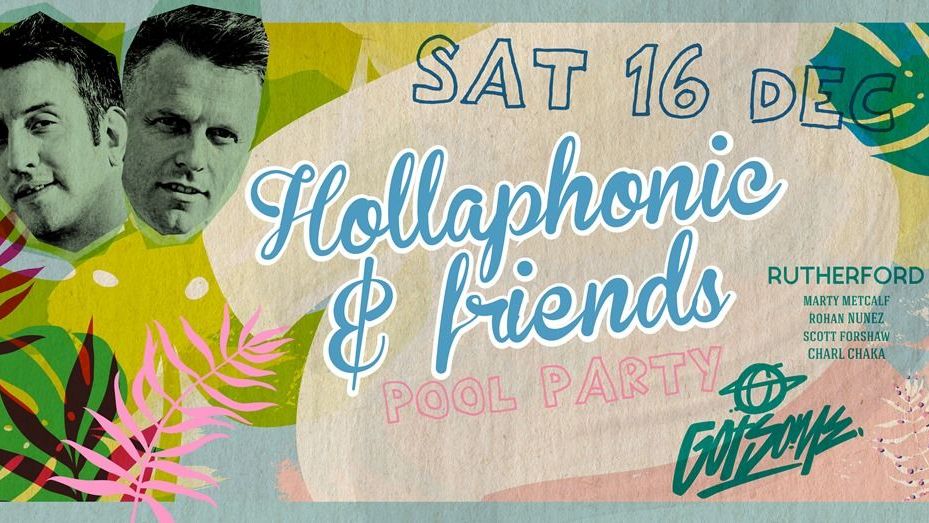 December 16, 2017
10:00 am - 5:00 pm
Hollaphonic & Friends Pool Party
Bringing you the best beach vibes this December, Barasti Beach presents Dubai's most-loved smash-hit local DJs to the Barasti decks. 'Hollaphonic & friends' will be joining us this Saturday with amazing food and drink for everyone to enjoy.
- Free entry for all guests
- Full day of beach and pool partying
- All you need is your best swimsuit and your favourite pair of sunglasses!
Dec 31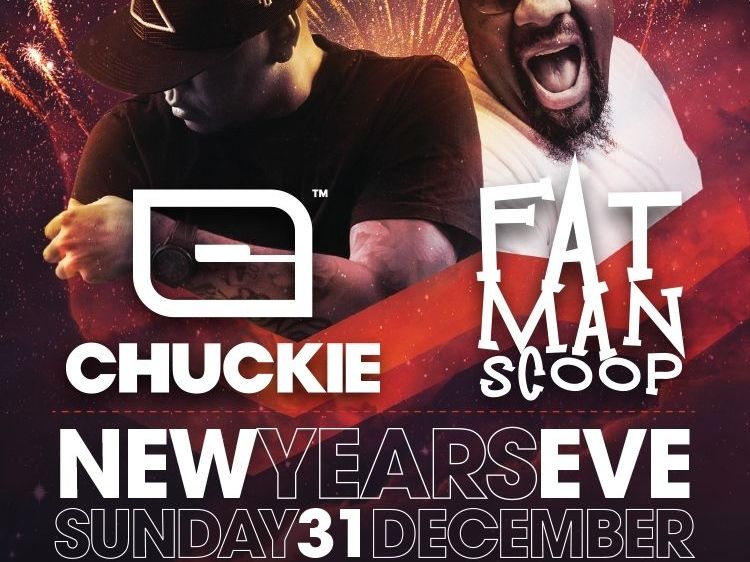 NYE Party
December 31 - January 1, 2018
7:00 pm - 3:00 am
The year's biggest party is approaching once more and there's no hotter place to be than Barasti Beach as we welcome in 2018 with Chuckie and Fat Man Scoop! Learn More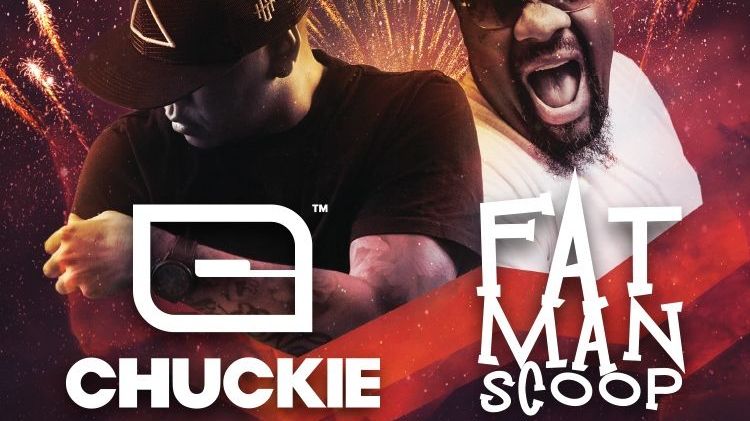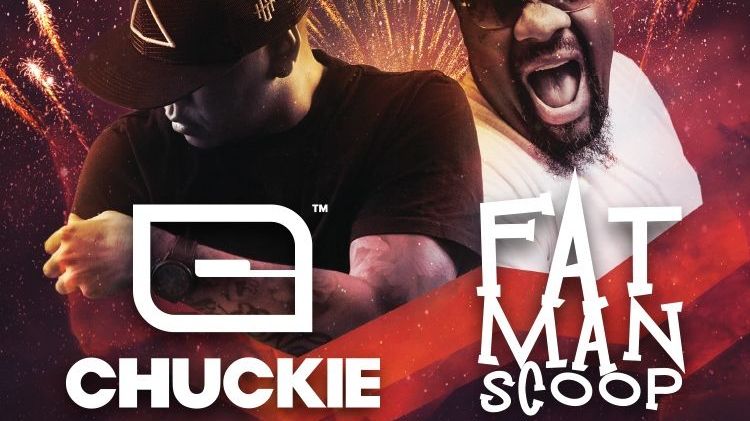 December 31 - January 1, 2018
7:00 pm - 3:00 am
NYE Party
The year's biggest party is approaching once more and there's no hotter place to be than Barasti Beach as we welcome in 2018 with Chuckie and Fat Man Scoop!

-------------------------------------------

TICKETS
AED 180 early bird ticket
AED 210 advance ticket
AED 260 at the gate
including a welcome drink


MIDDLE DECK VIP AREA
AED 3000 per table of 4 people including a beverage package and a tapas platter

CORONA LOUNGE TABLES
AED 4000 per table of 6 people including a beverage package

LOWER DECK SOFAS (VIP)
AED 6000 per table of 10 people including a beverage package

WATERFRONT BEDS (VIP)
AED 7000 per table of 10 people including a beverage package

Entry above 21 years only

Sunday - Wednesday 10AM–1:30AM
Sunday - Wednesday | Food Service 10AM-12:30AM
Thursday 10AM–3AM
Thursday | Food Service 10AM-12:30AM
Friday 9AM–3AM
Friday | Food Service 9AM-12:30AM
Saturday 9AM–1:30AM
Saturday | Food Service 9AM-12:30AM