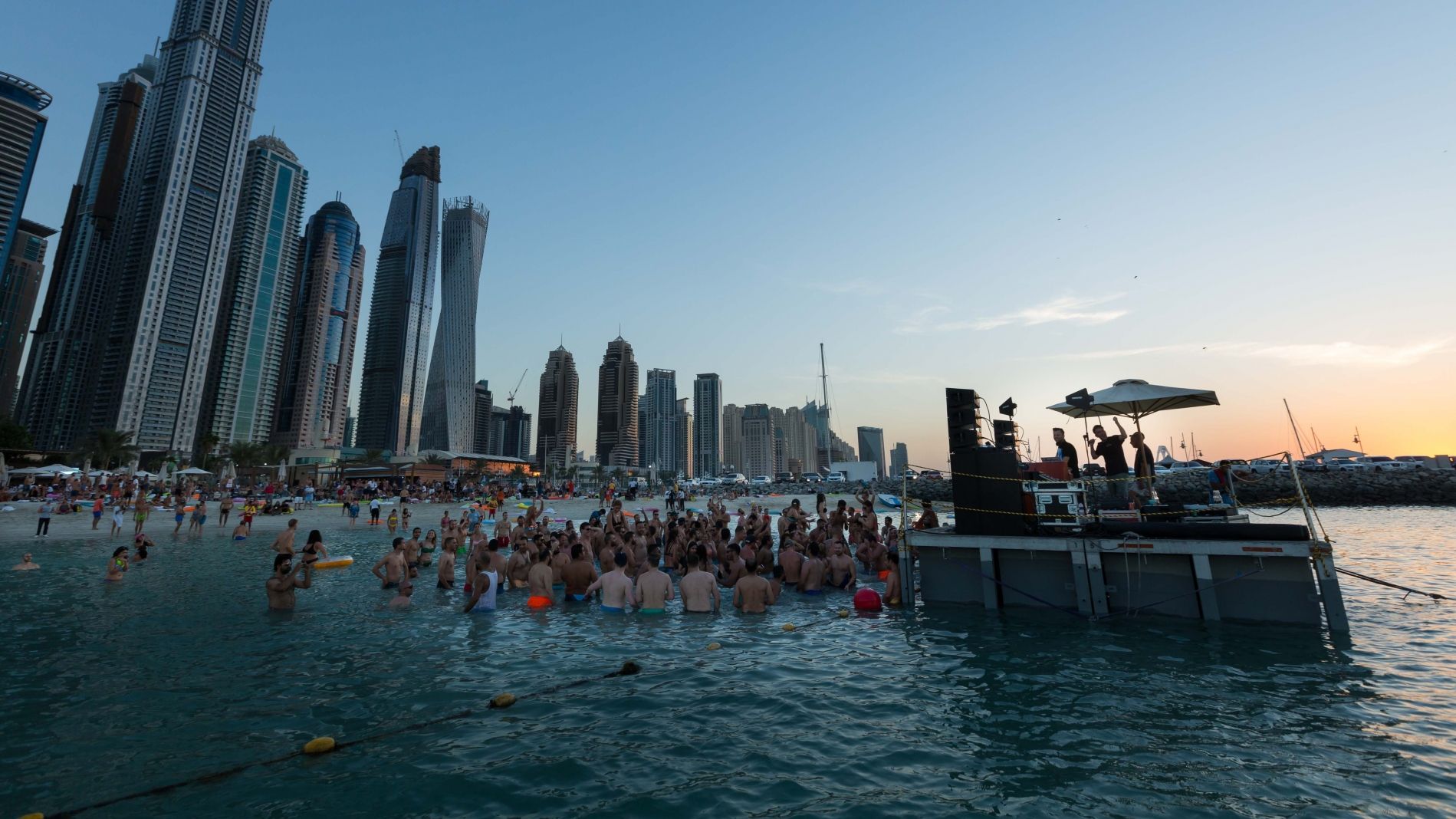 Saturday - Wednesday

11AM–1:30AM

Saturday - Wednesday | Food Service

12PM-12:30AM

Thursday & Friday

11AM–3AM

Thursday & Friday | Food Service

12PM-12:30AM
Barasti Beach Bar
The World famous Barasti Beach Bar has always been one of the city's most vibrant bars.
Boasting a vast outdoor seating area and Dubai's best live sport big screen, it's simply the best place to watch sport with a cool drink and bar snacks. Inside, live music is on throughout the week with plenty of seating for sundowners, food and a fantastic night out.
If lazy beach days are your thing, there's no better place to while away the hours than the award winning Barasti Beach. A Dubai institution, Barasti offers the perfect mix of great music, delicious food and divine cocktails against the stunning backdrop of Dubai Marina. If you don't want to leave when the sun goes down, that's alright with us! Stay and party into the night with the world's best DJs at our renowned Sugar Beach nights.
Open daily with free entry, it's easy to see why we remain one of Dubai's favourite hot spots year after year.
---------------------------
No More Parking Problems!
Our Brand New FREE Barasti Car Park Is Now Open!
---------------------------
Mar 16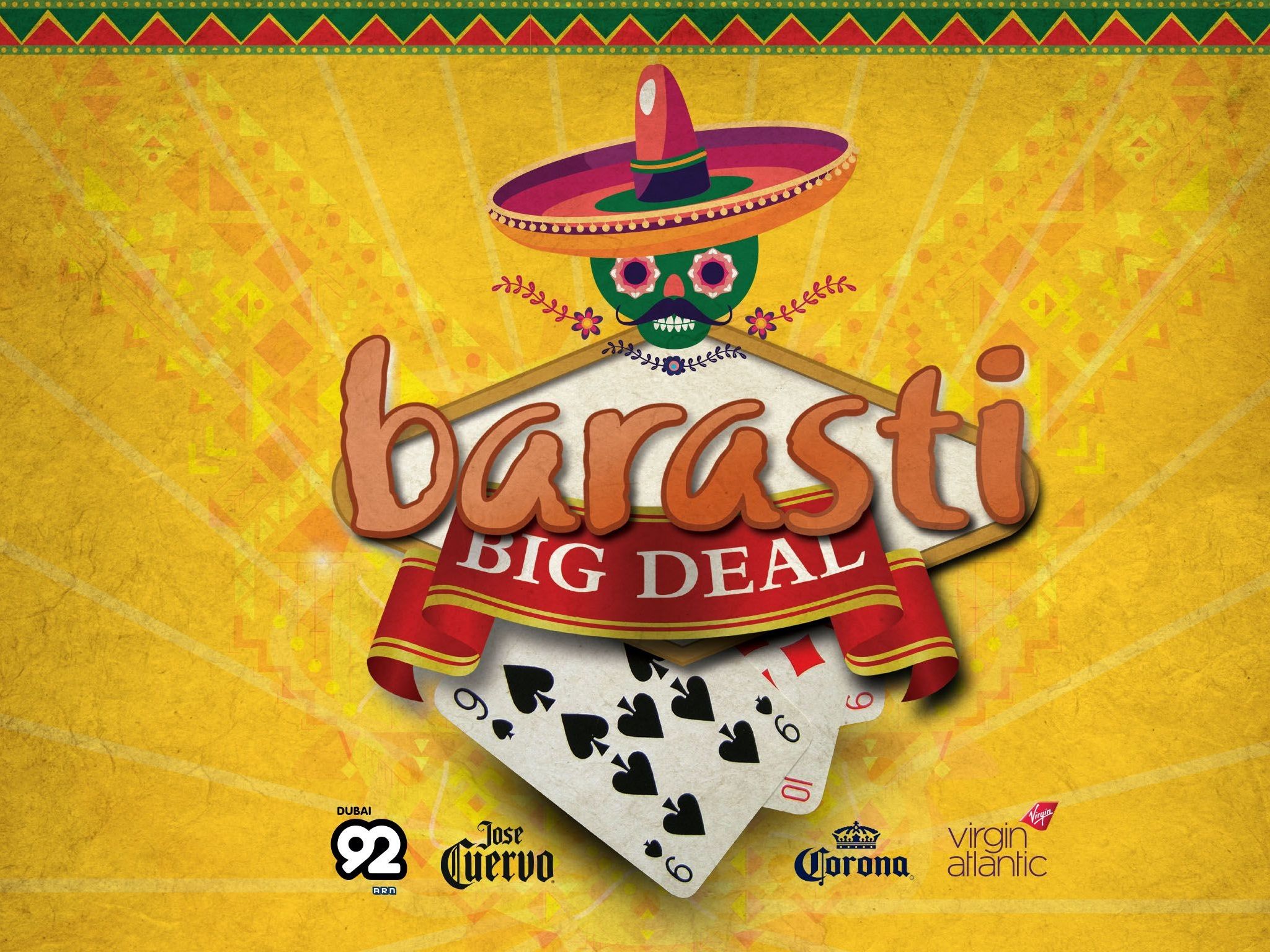 The Barasti Big Deal
March 16 - April 15, 2017
Have you got what it takes to be a Big Deal? Get a chance to drink for free at Barasti for a month and join Barasti in Cancun in May! Learn More
March 16 - April 15, 2017
The Barasti Big Deal
Have you got what it takes to be a Big Deal? When you purchase a selected beverage at Barasti, you'll receive an entry card which entitles you to enter into a draw to win a 'Barasti Big Deal T-Shirt' and become one of 52 people that will be playing the biggest game of their lives!

We'll be picking a winner
every day. Once you have won your T-shirt you get to drink in Barasti, for free, until 15 April, when we will eliminate players from the pack of cards and 14 lucky T-shirt holders will join Barasti in Cancun from the 3rd - 10th May.

This is not just any game, this is Barasti Big Deal!

So what are you waiting for? Head to Barasti, listen to Dubai 92 or Visit virginatlantic.com to be part of Virgin Atlantic's Royal Big Deal Deck.
Location:

Le Meridien Mina Seyahi Beach Resort & Marina, Dubai Marina PO Box 213084
Dubai, AE
Mar 30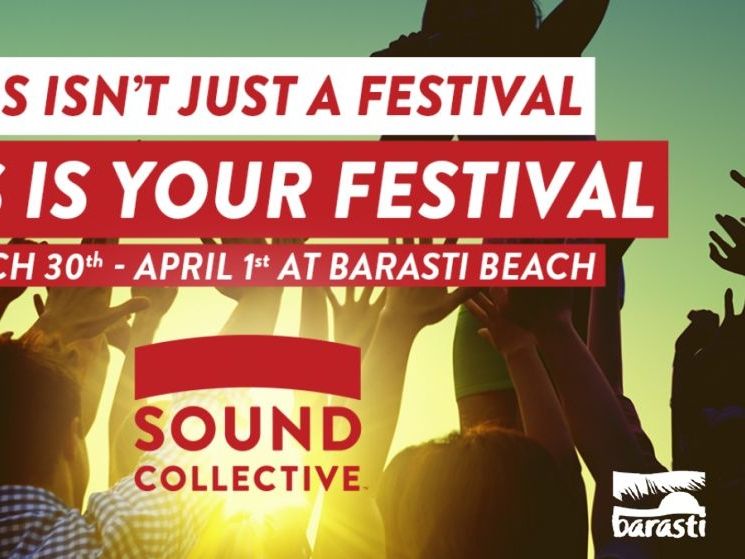 Smirnoff Sound Collective
As we continue to bring the biggest acts to the sandy shores of Dubai, we will be hosting the global musical platform, Smirnoff Sound Collective, for a three-day festival of electronic music and culture this March 2017 with Bassjackers and R3HAB. Learn More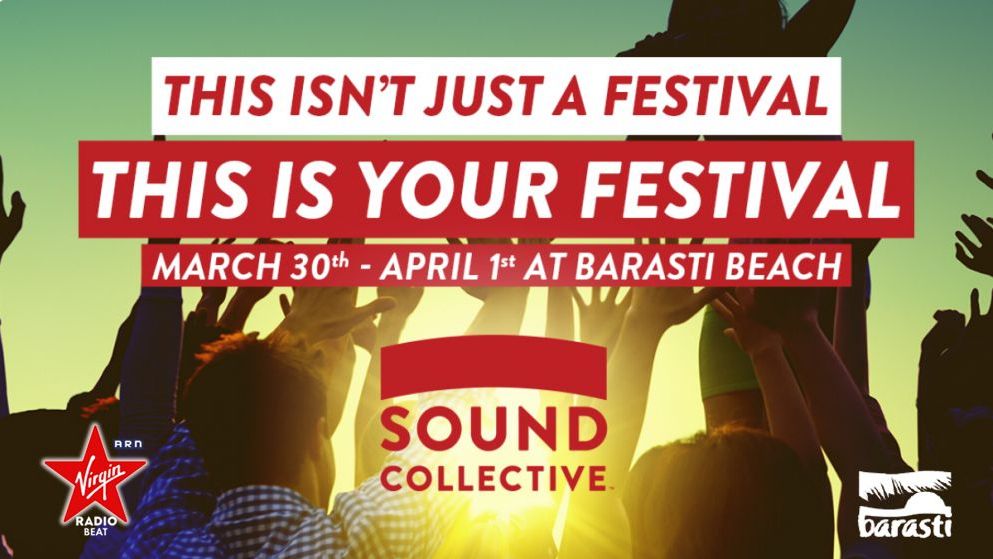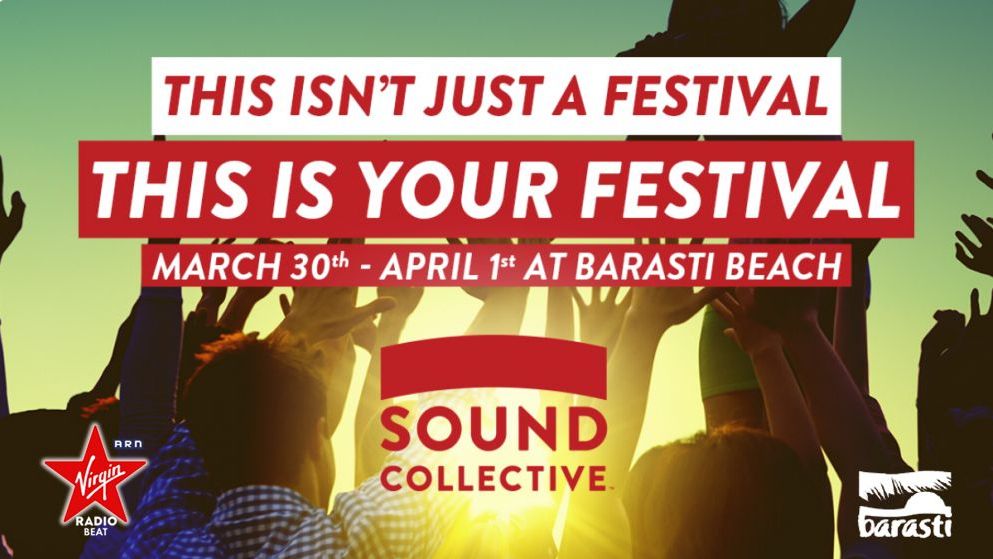 Smirnoff Sound Collective
As we continue to bring the biggest acts to the sandy shores of Dubai, we will be hosting the global musical platform, Smirnoff Sound Collective, for a three-day festival of electronic music and culture this March 2017!

Headlined by Dutch heavyweights Bassjackers and R3HAB, along with an amazing support line-up of local and international DJs still to be announced, Barasti Beach will explode with the sights and sounds of EDM between Thursday 30th March and Saturday 1st April. The Smirnoff Sound Collective at Barasti, set to be one of the biggest festivals in the UAE this year, will boast a production and entertainment experience on par with the world's biggest festivals.

Built on a love of electronic music, its culture and creators, the Smirnoff Sound Collective at Barasti aims to promote greater visibility of dance music around the world, breaking down borders in the pursuit of happiness and embracing diversity.

Join the Collective and let loose on the shores of Barasti with Bassjackers on Thursday and R3HAB on Friday for an epic celebration of EDM!

Virgin Radio Beats - Official Radio Station for The Smirnoff Sound Collective

Location: Le Meridien Mina Seyahi Beach Resort & Marina, Dubai Marina PO Box 213084
Dubai, AE
Awards
Time Out Dubai Music & Nightlife Awards
Highly Commended - Best Outdoor Bar 2016
Highly Commended - Best International DJ Set 2016
Saturday - Wednesday 11AM–1:30AM
Saturday - Wednesday | Food Service 12PM-12:30AM
Thursday & Friday 11AM–3AM
Thursday & Friday | Food Service 12PM-12:30AM